THE PETER O'SULLEVAN CHARITABLE TRUST
Now in it's 23rd year the Trust has distributed over £5 million equally between the six charities it supports.
Blue Cross, Brooke, Compassion in World Farming, World Horse Welfare, Racing Welfare and The British Thoroughbred ReTraining Centre.
In addition the Trust has pledged over £7 million to other charitable causes, mainly equine or equine related.
Donations
Please contact us for other ways to donate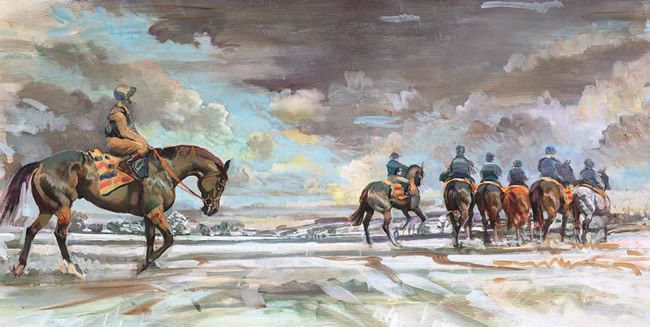 Christmas Cards
2021 Christmas cards are available to order now.
The 2021 card features a painting titled Behind the String by the brilliant artist Katie O'Sullivan, and costs £8.00 +P&P per pack of 10.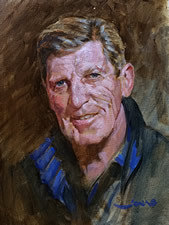 2019 AWARD
The 2019 Award was presented to Brough Scott by 2018 Award winner Aidan O'Brien.
The 2021 Lunch will again be at the Dorchester and will be held on Thursday November 25th.
Audio recording of service held at St Luke's Church, 27 October 2015
Full Service



Rory Bremner



Hugh McIlvanney


Visiting Kev & MIlly at Aintree
August 2021
Nigel visits Aintree to meet "our Kev and Milly" and Bridget daughter of Keith Hackett founder of Park Palace Ponies.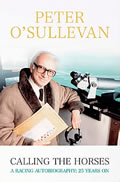 Books
A limited number of signed copies of Peter O'Sullevan's update of his bestselling autobiography Calling the Horses are now available at £50 incl P&P.
Funds raised support the vital work of our charities.
SOLD OUT
Prints
An edition of 50 prints by Peter Curling are now available at £275 +P&P.
Funds raised support the vital work of our charities.