The Charities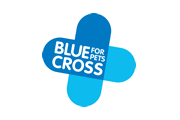 Blue Cross
Blue Cross has been helping sick, injured, abandoned and homeless pets since 1897.
We help thousands of pets in need, providing veterinary care, expert behaviour help and find them loving happy homes, as well as advice, education and pet bereavement support. We develop lifelong relationships with pets and owners, providing quality care which is accessible and non-judgemental.
Our vision is that every pet will enjoy a healthy life in a happy home.
The generous support from Sir Peter's Trust enables us to do so much more, especially with the horses in our care at our equine rehoming centres in Burford, Oxfordshire and Rolleston, Staffordshire.
Thank you so much for your support.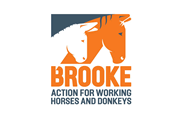 Brooke
Brooke is a pioneering international animal welfare charity founded in 1934.
Our work is dedicated to sustainably improving the lives of the world's most vulnerable working horses, donkeys and mules, and the communities that depend on them. Head quartered in London, the charity operates in some of the world's most challenging areas. With substantial teams in East and West Africa, India, Pakistan and Central America, and an extensive global network of partnerships and innovation projects. Our staff on the frontline bring animal health and welfare expertise to regions affected by poverty and climate change, and with no animal health infrastructure.
At the start of the new decade, Brooke is working directly with 1.7 million animals and 1.1 million owners. Millions more animals and people benefit as Brooke's training, empowerment and systems change ripples through whole countries. With more than 600 staff members across the globe, the Brooke team includes vets, animal welfare experts and development specialists.
The generosity of The Sir Peter O'Sullevan Trust continues to support Brooke in changing the world for working horses, donkeys and mules, and the families who depend on them, now and for future generations.
Compassion in World Farming
Compassion In World Farming is the leading organisation campaigning for farm animals.
Dependent totally on the generosity of our supporters, the annual donation from Sir Peter's Trust is a real life-saver and has helped jump start our international campaigns to halt the global growth of factory farming and to end the massive international trade in long distance transport of farm animals and horses for slaughter.
World Horse Welfare
World Horse Welfare (Registered charity no: 206658 and SC038384) is an international charity whose values are grounded in pragmatism and compassion that strives to support and improve the horse-human partnership in all of its guises.
Since we were founded in 1927, our whole approach has been practical, based on scientific evidence and our extensive experience, and focused on delivering lasting change across the full spectrum of the horse world.
World Horse Welfare proactively supports the responsible use of horses in sport and is an independent welfare adviser to both the Fédération Equestre Internationale (FEI) and British Horseracing Authority (BHA).
In the UK our dedicated network of Field Officers investigate and resolve thousands of welfare problems, and we run four Rescue and Rehoming Centres where horses in need can receive specialist care, undergo rehabilitation and find loving new homes through our rehoming scheme – the largest of its kind in the UK. Since 2015, former racehorses are also benefitting from our expertise as we prepare them for second careers and find them loving new homes as part of our ongoing collaboration with the Retraining of Racehorses (RoR).
Our international programmes in Africa, Latin America and Asia alleviate the suffering of many thousands of working horses by sharing essential horse care knowledge and skills to horse owning communities in the developing world who rely on their animals for their livelihoods.
We also work tirelessly to change legislation and attitudes to horse welfare through campaigns and education, including our founding campaign to end the suffering endured by thousands of horses transported long-distance across Europe to slaughter each year.
Sir Peter was a true champion of horses and of World Horse Welfare. We were privileged that Sir Peter was a close friend and Vice President of the charity during our decades-long relationship in which he inspired and shaped our international work and actively supported our campaigns to improve horse welfare in the UK and abroad.
The Trust has also generously sponsored a key forum of equine sector debate afforded by World Horse Welfare's Annual Conference in recent years, and has been fundamental in supporting the charity in its work training equine vets in China and reaching more horse-owning communities in Haiti who depend on their equines for their independence and resilience.
We rely on the generosity of our supporters to continue our work and are extremely grateful for the vital funding that The Sir Peter O'Sullevan Charitable Trust has provided since 1998.
Racing Welfare
Racing Welfare is the only charity which supports all of racing's people - including stud, stable and racecourse staff, alongside those employed in allied professions - from recruitment through into retirement.
A career in racing can be exciting and exhilarating but the staff involved work long, often anti-social hours, in all weathers, to bring our wonderful sport to the public. Caring for horses requires a huge degree of commitment and is often very physically demanding. Therefore, incidents of illness, injury or disability have a major impact on working life. Also, as with any other industry, a percentage of our workforce will also face personal problems and mental health issues and it is important that adequate support is available at these times.
Through a national network of welfare officers, Racing Welfare provides impartial advice, guidance and support to all those employed, or formerly employed, in the British racing industry, together with their families. Furthermore, by means of our award-winning Racing's Support Line, assistance is available 24 hours a day, seven days a week.
Racing Welfare also has its own housing association, Racing Homes. With over 160 units of subsidised residential accommodation, and more homes being planned and built, we are able to meet the housing needs of those who require it most.
Racing Welfare does not receive government funding and relies heavily on the generosity of its supporters to maintain and develop these services. We are very grateful to the Sir Peter O'Sullevan Charitable Trust for the vital ongoing funding that it provides.
BRITISH THOROUGHBRED RETRAINING CENTRE
The British Thoroughbred Retraining Centre was founded by Carrie Humble MBE in 1991 and from the very first the enthusiastic support of Sir Peter O'Sullevan was crucial to its success.
Peter's support as the Centre's first Patron pre-dated the foundation of his Charitable Trust and the financial support he was able to offer from 1998 onwards played a very important part in sustaining the success of what is Britain's original and still biggest Centre dedicated to the retraining, rehabilitation and rehoming of racehorses.
Thanks in no small part to Sir Peter's support, we can look back and reflect on the hundreds of horses that have been helped to find new homes through the work of the Centre and are still being helped as we never sell horses we are gifted, but carefully match them to loaners and send them out on a lifetime loan.
We have plans to double the size of the yard and to develop the Centre, not only for our core business which is the retraining and rehoming of thoroughbreds, but also as an education centre to ensure best practice is maintained in this ever increasingly popular area of the equestrian pleasure industry.
To continue this important work, we rely on the generosity of organisations and individuals and chief among them has been the unwavering support of Sir Peter and his Charitable Trust for which we are extremely grateful.