THE PETER O'SULLEVAN CHARITABLE TRUST
Now in it's 21st year the Trust has distributed over £4.5 million equally between the six charities it supports.
Blue Cross, Brooke, Compassion in World Farming, World Horse Welfare, Racing Welfare and The British Thoroughbred ReTraining Centre.
Voice of Racing Day
The Peter O'Sullevan Charitable Trust is delighted to be among the beneficiaries of the inaugural Voice Of Racing Day on Friday 30th June.
The initiative will enable those who love horseracing to give something back to three of the sport's most important charities - The Peter O'Sullevan Charitable Trust and the UK and Irish Injured Jockeys Funds.
To find out more and make a donation click here.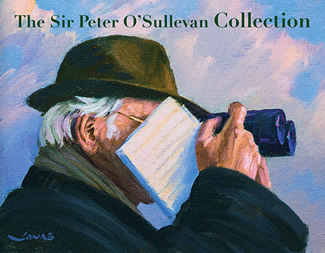 The Sir Peter o'sullevan collection
A celebration of Sir Peter O'Sullevan's life was held at the Osborne Studio Gallery in March 2016.
An exhibition of paintings, sculpture, photographs and ephemera from his private collection.
Audio recording of service held at St Luke's Church, 27 October 2015
Full Service



Rory Bremner



Hugh McIlvanney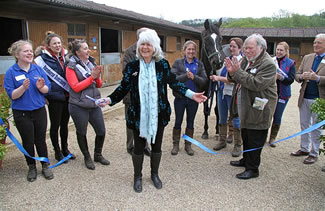 OPENING OF The RACEHORSE SANCTUARY HIGH DEPENDENCY UNIT
The Racehorse Sanctuary near Bruton, opened its new High Dependency Unit at the end of April.
Jilly Cooper, a great friend of Peter's cut the ribbon accompanied by Trust administrator Nigel Payne.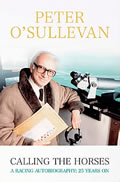 Books
A limited number of signed copies of Peter O'Sullevan's update of his bestselling autobiography Calling the Horses are now available at £50 incl P&P.
Funds raised support the vital work of our charities.
Calling the Horses
Prices include UK P&P. Please contact us for non-UK orders
Prints
An edition of 50 prints by Peter Curling are now available at £275 +P&P.
Funds raised support the vital work of our charities.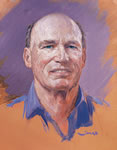 The Award
This annual event is the principal fund-raising initiative of The Sir Peter O'Sullevan Charitable Trust, which is now in its 20th year.