NEWS & EVENTS
RDA Duchy
6th June 2018

Juliette Snelgrove, left, Chair of RDA Duchy in Cornwall is joined by Mary Frampton-Price who runs the facility and The Trust's Nigel Payne, to welcome their latest acquisition, Lady Bird, to their headquarters near Stoke Climsland. The Trust's donation enabled Lady Bird to be purchased. She has settled in beautifully and does her job perfectly.
Maisemore RDA
April 2018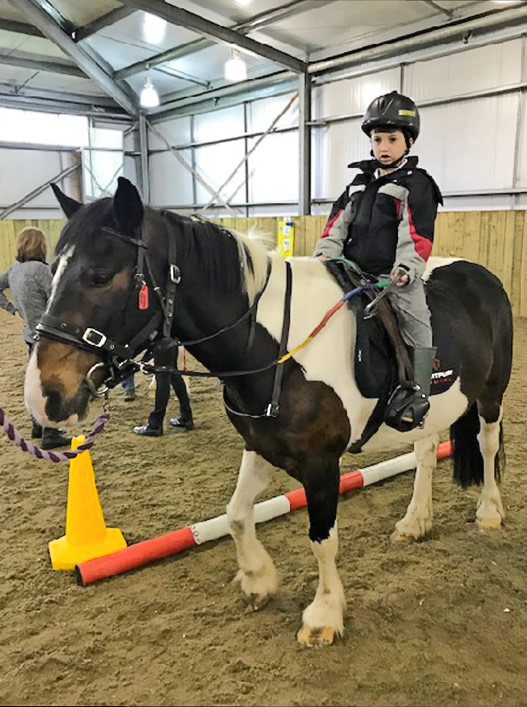 Brian was purchased with the kind donation from The Peter O'Sullevan Charitable Trust.
Above: Logan having his first ride on Brian.
The Sir Peter O'Sullevan Memorial Chase
Newbury, 2nd December 2017

Gold Present, winner of the third running of The Sir Peter O'Sullevan Memorial Chase at Newbury on December 2nd, Ladbrokes Trophy Day.
Owned by Mr and Mrs J.D. Cotton, trained by Nicky Henderson and ridden by Nico de Boinville.
Trust supports The Worldwide Veterinary service
October 2017

Last year the Trust funded the purchase of a truck to aid the work of The Worldwide Veterinary service and their equine welfare work in India.
Above: the truck has an interested visitor who seems to be having a word with Peter!
Trust supports Compassion in World Farming End the Cage Age Campaign
June 2017

Above: Nigel presents an award to representatives of Waitrose who are firm believers in the cage free philosophy.
The Trust have made significant donations to this amazing campaign.
On Wednesday 28th June we attended their 50th Anniversary conference and dinner and Trustee Nigel Payne presented the cage free awards.
OPENING OF The RACEHORSE SANCTUARY HIGH DEPENDENCY UNIT
Bruton, April 2017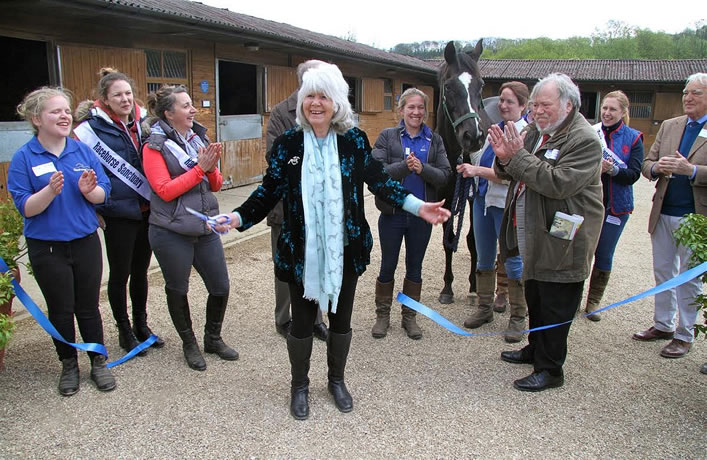 The Racehorse Sanctuary near Bruton, opened its new High Dependency Unit at the end of April.
Jilly Cooper, a great friend of Peter's cut the ribbon accompanied by Trust administrator Nigel Payne.
Colin Passmore, a Trustee of the Sanctuary said "This is a dream come true for so many people and we have only been able to do this with the terrific support from the Peter O'Sullevan Trust, who have been fantastic to us".
As Jilly said when cutting the ribbon "Peter would be so delighted to see his money being used this way!"
Photographs by Jane Norman, Blackmore Vale Magazine.